When it comes to Pakistani teen fashion icons, there are several influential individuals who are setting trends and inspiring young fashion enthusiasts. These icons have gained popularity in the fashion industry and have a strong presence on various social media platforms. With their unique style choices and fashion sense, they have become style influencers for many. From contemporary fashion to western styles with a hint of modernism, these icons offer style inspiration for all. They have a strong following on platforms like Instagram, Facebook, and TikTok, where they share their daily outfits, beauty tips, and outfit ideas. Their popularity is not limited to just Pakistani fashion, as they also draw inspiration from international fashion trends. These fashion icons showcase their individuality and empower young girls to embrace their personal style.
1. Ayesha Omar
Ayesha Omar is undeniably one of the biggest actresses in Pakistan who has managed to remain relevant in the industry over the years. With her exceptional performances in numerous dramas, she has captivated the hearts of viewers across the nation.
One notable appearance that has caught the attention of fashion enthusiasts is her traditional chiffon black and white outfit during a Ramadan show. Ayesha Omar effortlessly carries the attire, showcasing her impeccable sense of style and fashion choice. This outfit perfectly exemplifies her ability to embrace her cultural roots while adding a modern touch to it.
Ayesha Omar's fashion choices often blend contemporary elements with traditional aesthetics, making her a style icon for many aspiring fashionistas. She has established herself not just as an accomplished actress, but also as a fashion influencer who sets trends in the Pakistani fashion industry.
2. Hania Amir
Hania Amir is a rising star in the Pakistani media industry. As an actress, she has garnered immense popularity and has also become a fashion icon for the younger generation. Known for her impeccable sense of style, Hania Amir has a unique fashion sense that sets her apart from others in the industry.
What makes Hania a trendsetter is her ability to effortlessly blend traditional Pakistani attire with contemporary elements. From her casual everyday outfits to red carpet appearances, she always manages to make a statement with her fashion choices. Whether it's a traditional shalwar kameez paired with a trendy jacket or a stylish fusion outfit, Hania always adds her own twist to create a look that is both modern and chic.
With her youthful charm and vibrant personality, Hania Amir has become an inspiration for many young girls who look up to her as a style influencer. She is not afraid to experiment with different colors, prints, and cuts, and she effortlessly carries off each look with grace and confidence.
3. Sadaf Kanwal
Sadaf Kanwal is a prominent Pakistani fashion icon and model with a significant following on social media. With her stunning looks and impeccable sense of style, she has made a significant impact on the fashion industry in Pakistan.
Sadaf has established herself as a trendsetter, known for setting new fashion trends and inspiring her followers with her unique fashion choices. Her social media presence has allowed her to showcase her personal style and unique fashion sense to a vast audience, making her a sought-after fashion influencer.
With a keen eye for fashion, Sadaf effortlessly combines traditional elements with contemporary styles, creating looks that are both timeless and elegant. Whether she is strutting down the runway or posing for a photoshoot, she always manages to turn heads with her impeccable fashion sense and jaw-dropping outfits.
Sadaf's influence goes beyond just her own personal style. She has become a fashion inspiration for many individuals who admire her confidence and ability to rock any outfit with grace. Her reputation as a trendsetter in the Pakistani fashion industry has solidified her position as a style icon and made her a role model for aspiring fashion enthusiasts.
4. Sajal Aly
Sajal Aly, a notable Pakistani actress and fashion enthusiast, has emerged as a prominent teen fashion icon in recent years. Apart from her successful acting career, Sajal's impeccable fashion sense and diverse fashion choices have captivated audiences across the globe.
With her exquisite taste and fashion-forward attitude, Sajal has been able to make a significant impact on the fashion industry. The actress has collaborated with renowned fashion brands, such as L'Oréal Paris, and has gracefully showcased their latest collections on various platforms. Sajal's collaborations not only highlight her keen eye for fashion but also demonstrate her versatility in effortlessly pulling off different styles.
Sajal Aly's influence in the fashion industry extends beyond her appearances on the red carpet or at glamorous events. The Pakistani actress shares her personal style, daily outfits, and beauty tips with her followers through her active presence on social media platforms, including Instagram and YouTube. Through her carefully curated content, Sajal inspires her fans with her unique fashion choices, making her a go-to style influencer for fashion enthusiasts.
As a Pakistani teen fashion icon, Sajal Aly continues to inspire and set trends with her diverse fashion choices and collaborations. Her social media platforms serve as an ultimate source of style inspiration for those seeking to stay updated with the latest fashion trends and beauty tips.
5. Mawra Hocane
Mawra Hocane, a talented Pakistani actress, has solidified her place in the entertainment industry with notable projects such as Aangan, Daasi, and Sabaat. However, it is not just her acting skills that have garnered attention. Mawra's versatile style and ability to effortlessly pull off various looks have turned her into a fashion icon.
Whether it's romantic pastels or bold, dark colors, Mawra knows how to rock any outfit with confidence. Her fashion choices speak volumes about her taste and understanding of contemporary fashion. She effortlessly showcases popular trends and looks on her social media accounts, making her a true influencer in Pakistan's fashion industry.
By sharing her daily outfits, outfit ideas, and beauty tips on platforms like Instagram, Mawra establishes herself as a style inspiration for her followers. Her ability to embrace different styles and experiment with fashion makes her a go-to figure for Pakistani teens seeking style inspiration. Mawra Hocane's influence stretches far beyond her acting career, solidifying her status as a powerful force in both the entertainment and fashion worlds.
6. Maya Ali
Maya Ali, a popular Pakistani actress, is renowned for her exceptional acting skills and bubbly personality. Besides her on-screen talents, she is also admired for her unmatched style, making her a true fashion icon among Pakistani teenagers.
One of Maya Ali's most memorable fashion moments was when she donned an elegant all-white suit with intricate embroidery and delicate lace details. The ensemble showcased her impeccable taste and sense of style, effortlessly combining traditional elements with modern aesthetics.
Maya's fashion choices go beyond just clothing; she has a knack for accessorizing and paying attention to the smallest details, which adds a touch of sophistication to every outfit she wears. She is able to experiment with different looks and effortlessly carry off any style, making her a constant source of inspiration for Pakistani teenagers looking to elevate their fashion game.
Maya Ali's style is a perfect blend of contemporary fashion and Pakistani traditions. Her ability to effortlessly carry off both western and traditional outfits has cemented her as a style icon and role model for many aspiring fashion enthusiasts. Whether she is dressed in a trendy contemporary ensemble or a traditional ethnic attire, Maya Ali's fashion choices never fail to create a lasting impression, making her an influencer to follow for style inspiration.
7. Mahira Khan
Mahira Khan is a true Pakistani fashion icon, known for her versatile acting skills and impeccable sense of style. With her humble nature and unique fashion choices, she has gained recognition not only in Pakistan but also internationally.
Mahira's breakthrough role in the popular drama serial "Humsafar" showcased her talent and brought her a massive fan following. Since then, she has continued to captivate her audience with her exceptional acting skills and fashionable choices.
What sets Mahira apart is her ability to effortlessly stand out in any crowd with her fashion choices. Whether she is walking the red carpet or attending a casual event, she never fails to look stunning. From traditional ensembles to contemporary outfits, she knows how to find the perfect balance and create a lasting impact.
Her international following is a testament to her fashion-forward approach and impeccable dressing style. With her elegant and sophisticated looks, Mahira has become a fashion diva and a source of inspiration for many Pakistani teenagers. Whether she is rocking a traditional look or sporting a modern outfit, she always manages to leave a lasting impression on her fans.
Mahira Khan's unique fashion sense and ability to exude confidence in any outfit have made her an iconic figure in the Pakistani entertainment industry. She continues to inspire young fashion enthusiasts with her style choices and serves as a role model for aspiring fashionistas.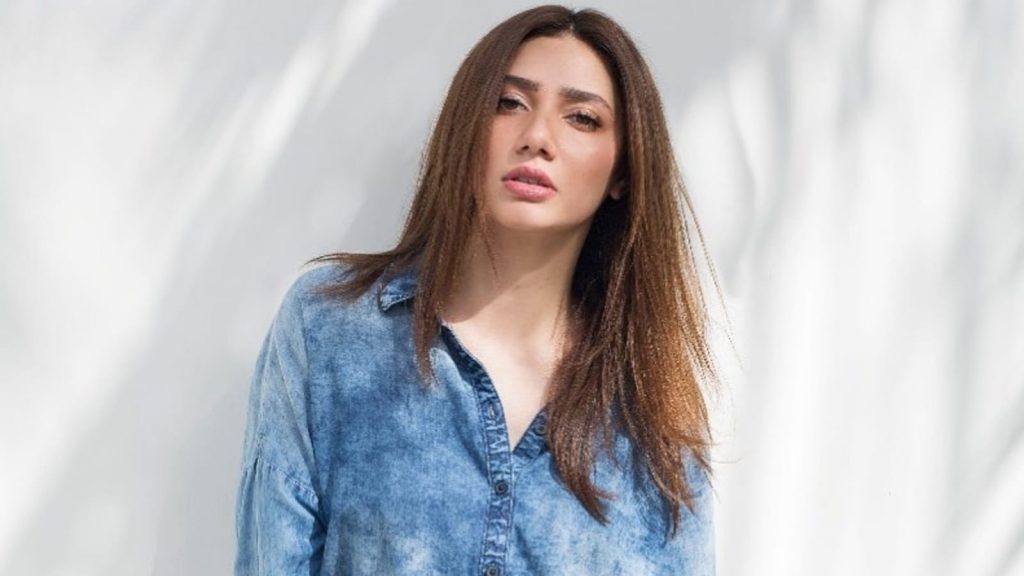 Conclusion
In conclusion, Pakistan is home to a number of influential fashion icons who are setting new trends and inspiring young teenagers with their personal style choices. From Mahira Khan's elegant and sophisticated looks to Maya Ali's contemporary and trendy outfits, these fashion influencers have made a significant impact in the fashion industry. Their ability to effortlessly stand out in any crowd and create lasting impressions with their fashion choices has earned them massive followings on social media platforms.
These teen fashion icons serve as role models for young Pakistanis, showcasing the diversity and creativity of Pakistani fashion. Whether it's through traditional ensembles or western styles, these influencers continue to push boundaries and attract attention from both local and international audiences. With their fashion-forward approach and impeccable dressing styles, they have proven to be major players in the fashion industry, leaving a lasting impact on the lives of many aspiring fashionistas.